Lynne Lumley Clinical Hypnotherapist Cleveland QLD
Lynne Lumley is a clinical hypnotherapist practicing at Phoenix Hypnotherapy in Cleveland, QLD
Contact Lynne Lumley Clinical Hypnotherapist Cleveland QLD
Phoenix Hypnotherapy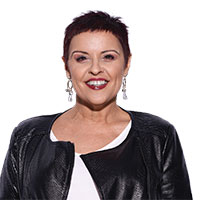 2/16 Doig Street
Cleveland, QLD 4163
Ph: 0438 411 551
Email Lynne
Website: phoenixhypnotherapy.com.au
Association Memberships
Australian Hypnotherapists Association
Qualifications
Adv.Dip. Clinical Hypnotherapy
Adv.Dip Psychotherapy
Adv.Dip NLP – Neuro Linguistics Programming
Virtual Gastric Band – VGB
Rewind Technique
OldPain2Go
Reiki Master
Specialties / Areas of Interest
Anxiety
Depression
Stress
Post Traumatic Stress Disorder – PTSD
Phobias
Insomnia
Quit Smoking
Weight Loss – VGB
Pain Management or Release
Low Self-Esteem and Confidence
Sports Performance
Lack of Motivation
Life Purpose
Children's Emotional Health
About Lynne Lumley's Practice
Phoenix Hypnotherapy is a beautifully calming, professional and confidential Clinic in the Cleveland Business Precinct, which provides a private and soothing environment.
At Phoenix, we work together to achieve positive life changes and overcome obstacles and blockages within your personal or professional life.  Perhaps showing up as dis-ease, unhappiness, anxiety, poor nutrition and especially sleep disorders.
You will encouraged and guided to break through limiting beliefs or fears that have blocked you from being your authentic self and achieving the changes that you wish to see in your life, break old patterns and embrace your unlimited potential.
I truly believe you have the answers; it's simply a matter of facilitating the communication through specialised skills and proven advanced techniques, for your conscious and unconscious minds to clear the blockages and agree on your desired goals.
Lynne Lumley is a clinical hypnotherapist Cleveland QLD listed on the HCA National Register.