Carol Vaughan Clinical Hypnotherapist East Perth
Carol Vaughan is a clinical hypnotherapist practicing at Perth Hypnosis Centre in East Perth, WA.
Contact Carol Vaughan, East Perth Hypnotherapist
Perth Hypnosis Centre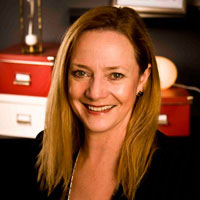 115 Brown Street
East Perth, WA 6004
Ph: 08 92255354
Email Carol
Website: perthhypnosiscentre.com.au
Association Memberships
Australian Hypnotherapists Association
Qualifications
Bachelor Counselling
Dip.Clinical Hypnotherapy
Neuroscience Academy Brain Science and Wellness Education
Accredited Teacher of Meditation
Specialties / Areas of Interest
Anxiety and Depression
Confidence
Fears and Phobias
Stopping Smoking
Weight Management
About Carol Vaughan's Practice
In 2008 I added Clinical Hypnotherapy qualifications to my Counselling Degree and I cannot imagine ever returning to pure counselling. I love the wonderful circuit breaking benefits that Hypnosis brings to my clients when they are unable, despite their good intentions, to follow through with an important decision to change something in their lives.
To answer the most asked question of all, no, despite the reputation of Hypnosis, I can't make you cluck like a chicken!  You are welcome to go to the website for wonderful information about Hypnosis. All the typical questions and answers about Hypnosis like, how it works, what it might feel like, can I be Hypnotised etc., are there for you to read. You can also send an email from the website and read through the many testimonials.