Christiane Taylor Clinical Hypnotherapist Geraldton
Christiane Taylor is a clinical hypnotherapist practicing at CT Hypnotherapist, Geraldton, WA.
Contact Christiane Taylor Clinical Hypnotherapist Geraldton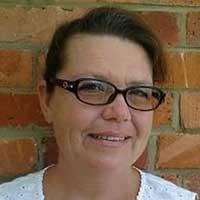 Association Membership
Australian Hypnotherapists Association
Qualifications
Diploma in Clinical Hypnotherapy & Psychotherapy
Specialties / Areas of Interest
About Christiane Taylor 's Practice
Self-care is more important today than ever before, but it's not just about spa days and putting yourself first. Taking care of the very root of your being and reaching a healthy and sustainable emotional state can be the most positively impactful way to self-care.
Hypnosis can help.
With a passion for aiding others to find the empowerment of their own emotions, Christiane is ready to help. Her studies have taken her over Nepal and India, learning everything to enable her to guide others to connect with and overcome their emotions, on the path to real wellness.
Through Hypnotherapy specific issues can be targeted, whether its smoking, anxiety, self- esteem, fears or feeling out of control. Even the most physically healthy of us can benefit from a detox: a chance to relax and cleanse your mind. So, when you're ready to change, Christiane is ready to help.
"When we are no longer able to change a situation, we are challenged to change ourselves."
-Victor Frankl, Austrian Neurologist, Psychiatrist and concentration camp survivor.