Christiane Taylor Clinical Hypnotherapist Geraldton
Christiane Taylor is a clinical hypnotherapist practicing at CT Hypnotherapist, Geraldton and Dongara, WA.
Contact Christiane Taylor Clinical Hypnotherapist Geraldton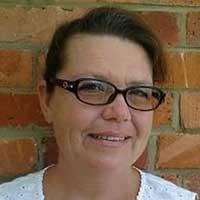 Association Membership
Australian Hypnotherapists Association
Qualifications
Diploma Clinical Hypnotherapy & Psychotherapy
Certificate Fear of Flying Specialist
Certificate of Attendance  'The Simpson Protocol'
Certificate 'Cultivating Mindfulness & Awareness in End of Life Care'
Specialties / Areas of Interest
Anxiety
Depression
Quit Smoking
Weight loss
Habits
Fear of Flying
Fears/Phobias
About Christiane Taylor 's Practice
Are you suffering from Depression, Anxiety, Phobias, Lack of Self confidence or any other issues which are affecting the way you live your life?
I am Accredited by the Professional Standards Authority under the HCA Register, and join the appropriate bodies which oversees training, gives qualifications and regulates the ethics of my profession.
Confidentiality in one on one Sessions with my clients is highly important.
I had a long and varied experience of a variety of different cultures, continents and conditions – look up my cv from my website which describes my path through the world. All this experience helps me to work with you and to deal with your problems.
And working with you as a team is at the heart of what I do for my clients. I can help you with my knowledge and skills, but a successful outcome will depend on your own efforts to understand and change your mindset. Together we can work it out.
If you would like a preliminary chat or an informal meeting, please get in touch. I look forward to discussing your requirements and look forward even more to setting out along a road leading to your objective.
Please get in touch.
CT Hypnotherapist  'If you are ready to change I am ready to help'