Sonia Czernik
Clinical Hypnotherapist Mount Hawthorn
Sonia Czernik clinical hypnotherapist practicing at Hypnosis and Health, Mount Hawthorn, WA.
Contact Sonia Czernik Clinical Hypnotherapist Mount Hawthorn
Hypnosis and Health Pty Ltd,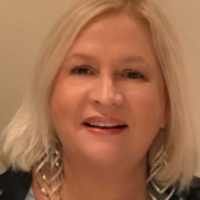 Suite 7, 17 Green Street
Mount Hawthorn, WA 6016
Ph: 0417 417 782
Email Sonia
Website: hypnosisandhealth.com.au
Association Membership
Australian Hypnotherapists Association
Qualifications
BSc (Hons) Pharmacy
APCCH (AAH & RACGP)
Dip.Adv.Hyp., BHyp.
Certificate in Advanced Applied Microscopy for Nutritional Evaluation & Correction
Specialties / Areas of Interest
Specialist training in Stress Management
Anxiety, Panic Attacks
Anxiety Disorders
Depression associated with anxiety and sleep issues
Pre-birth Analysis Matrix (PAM) – Whole-Self Pre-birth Psychology, Specialist training in Hypnofertility (fertility issues)
Specialist hypnosis training in Diabetes Management
Specialist training in Inner Child Therapy (UK)
Client-Centred Parts Therapy, Psycho-Regression, NLP, iNLP (QCS)
About Sonia Czernik 's Practice
Mental and emotional health issues can if not attended to, result in physical issues. Having worked in the health care industry for 40 years, Sonia works holistically, personalizing the session to your needs for optimal outcomes. She has written an academic paper entitled 'an integrated hypnotherapeutic approach to anxiety disorders'. This was published in the Australian Journal of Clinical Hypnotherapy and Hypnosis (AJCH, 2017), and outlines the highly successful approach Sonia takes with anxiety disorders, an approach which can be applied to other issues.