Norman Spurr Clinical Hypnotherapist Watson
Norman Spurr is a clinical hypnotherapist practicing in Watson, ACT.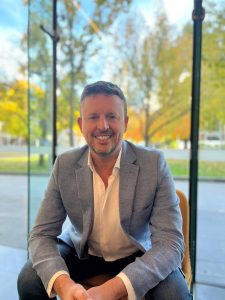 Contact Norman Spurr Clinical Hypnotherapist
Miracle Minds Hypnotherapy
Watson, 2602
Ph: 0412575586
Email Norman Spurr
Website: www.miracleminds.com.au
Association Memberships
Australian Hypnotherapists Association
Qualifications
10791NAT Diploma of Clinical Hypnosis and Strategic Psychotherapy
Specialties / Areas of Interest
Anxiety
Stress
Addictions
About Norman Spurr's Practice
I'm not in practice to follow a client patiently and reflect back to them what they already know. My approach to therapy is targeted and will enable you to see things differently and do this differently from our very first session!
​
If you have felt frustrated by simply recounting your story without making progress towards resolving your struggles, and you are motivated to overcome persistent thoughts and behaviours, then my outcome-based approach is what you are ready for.
Although I am trained to treat a variety of conditions with hypnotherapy, my primary area of expertise and passion lies in helping individuals struggling with anxiety, stress, addiction and their related problems.