International School of Hypnotherapy For Personal and Systemic Solutions
International School of Hypnotherapy For Personal and Systemic Solutions
HCA Member Educational Institution
The Diploma of Hypnotherapy for Personal and Systemic Solutions (PSS)
History
The Diploma of Hypnotherapy for Personal and Systemic Solutions (PSS), has evolved through Yildiz Sethi's desire to find more effective ways to assist people with change, self-healing, growth and recovery from disturbances, conflicts and trauma. This has involved enquiry, research, study, lecturing and most importantly, experiences with clients over twenty two years in Yildiz's private practice in determining what works in people.
She comes from a science teaching background with a passion for assisting people in achieving their potential. This involves connecting with each person's life journey in meeting them where they are at to where they wish to go. From survival, safety to awareness and growth according to where they wish to go in becoming the best version of themselves they wish to be.
Yildiz became a counsellor in 2000, a Family Constellations practitioner in 2005. clinical hypnotherapist in 2007. She went further in founding Emotional Mind Integration (EMI) and Rapid Core Healing (RCH) and presented this way of working in her book Rapid Core Healing –
Rapid Core Healing Pathways to Growth and Emotional Healing:
Using the unique dual approach of Family Constellations and Emotional Mind Integration for personal and systemic health. Y.Sethi 2016
The Evolution of this diploma
Hypnotherapy Diploma of Personal and Systemic Solutions (PSS)
Yildiz has been holding trainings in Family Constellations since 2008 and Emotional Mind Integration and Rapid Core Healing since 2017. Since 2022 Emotional Mind Integration, Family Constellations and Rapid Core Healing has been part of this unique Hypnotherapy diploma.
Why we are different
This is the only Hypnotherapy diploma world-wide, that includes full traditional and up to date hypnotherapy training with Rogerian counselling and a new approach to psychotherapy. This is Rapid Core Healing and Emotional Mind Integration founded and trademarked by Yildiz.
In the diploma you will be introduced to the former masters of hypnotherapy and their contributions to where we are today in this field. You will be taught how to work with hypnosis and hypnotherapy in a wide range of theories, practice, inductions and deepeners. In this diploma we put the emphasis on applied knowledge, putting theory into practice.
The new modality component Rapid Core Healing came into being in 2016. This is a dual psychotherapy focusing on the clearing of disturbances, patterns and traumas repressed in the personal and systemic subconscious mind/s. In the Systemic (transgenerational) you will learn how to identify generational patterns, dysfunctional family dynamics, burdens, loyalties and entanglements that human beings are born into, in their family system..
The purpose of Family Constellations is to assist people in improving their self-worth, relationships and resolve or clear dysfunctional generational patterns, disturbances and traumas. This includes generational trauma and the trauma of sexual abuse (incest).
These generational patterns are largely subconscious until, as adults we commonly notice patterns in our behaviour, feeling, choices and relationships that are running in our lives and discover they are difficult to change, at a deep level. Bert Hellinger, the founder of Family constellations pioneered a way of working that taps into the dynamics of the individual to their family system in group/workshop settings initially.
This is a dynamic process that has evolved significantly since then. Family Constellations now also takes place in private sessions, in person or online and within hypnotic trance. This is a deep, brief, solution focused intervention.
Emotional Mind Integration (EMI) was designed to work with the personal subconscious aspects of symptoms and patterns that have their roots in lived experience.
The Personal Biography.
This is a neuro-trance psychotherapy that clears disturbances and personal trauma, one neural pathway at a time through a series of processes within each session in a light hypnotic trance. EMI is a highly versatile, client centred approach for a wide range of disturbances, triggers and trauma based issues.
Rapid Core Healing has developed its own informed trauma and sexual abuse trauma processing methodologies that do not re-traumatisation clients. Trauma processing that is brief, deep and effective in only a few sessions for mild to complex cases of PTSD. This is an integral part of personal and systemic solutions in Rapid Core Healing in brief, self-healing interventions.
The Diploma includes significant personal and professional development throughout. The course is highly experiential in that trainees take part in all processes as clients and also as practitioners.
What Courses are taught
Hypnotherapy
This is a thorough and dynamic journey of discovery, exploration, experience and practice across a wide range of theories, philosophies and techniques. This is accompanied with a range of readings where reflection is encouraged in your own growth in this field. This includes what we know of the mind, neuroscience and effective applications of hypnosis and hypnotherapy to well-being. You will be supported in your development as a Hypnotherapist throughout.
Diploma Course outline- https://www.rapidcorehealing.com/wp-content/uploads/2022/07/Diploma-course-outline-Hypnotherapy-Diploma-of-Personal-and-Systemic-Solutions.pdf 
Counselling
The counselling component is based in Carl Rogers counselling in providing some theory and practice in active listening and basic counselling skills and creating rapport as a sound background for your Hypnotherapy practice.
The additional psychotherapy used in the hypnotherapy diploma are:
Emotional Mind Integration™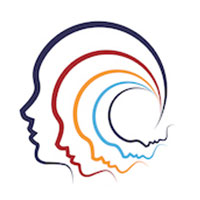 EMI is for resolving the personal disturbances underlying mental health issues, blocks, triggers and trauma at its core. This unique process is structured for safety, in holding space for resolution, letting go of disturbances and processing trauma towards personal empowerment. Clearing one neural pathway at a time on many levels simultaneously for maximum clearing and integration within each session.
Course outline https://www.rapidcorehealing.com/wp-content/uploads/2022/06/EMI-course-outline-19_5_22.pdf 
Family Constellations
Family Constellations is a modality that explores and highlights family dynamics, entanglements, loyalties that individuals experience from their family of origin and how it operated in present sense of worth, relationships, family and how they operate in the world. The process is experiential, solution focused and brief.
Course outlines https://www.rapidcorehealing.com/wp-content/uploads/2022/06/Online-Systemic-Family-Constellations-practitioner-training-1.pdf
Rapid Core Healing™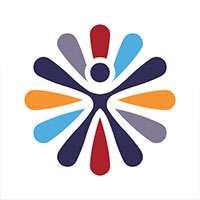 RCH is a synchronistic way of working with the personal and systemic aspects of who you are. Separately or together towards wholistic self-healing and powerful change. Providing one dual, easy flow, for deep self-healing and empowerment, improving self-worth, relationships and resolving blocks and trauma.
Course outlines https://www.rapidcorehealing.com/wp-content/uploads/2022/06/Online-RCH-course-outline.pdf
Practitioner self-care
Legal & Ethical Issues
Financial Management
Starting and maintaining your business
Modalities EMI, FC and RCH are currently running as independent practitioner certification courses. On completion of each Certificate you may get indemnity insurance for each one and practice that modality.
In the diploma you receive the Hypnotherapy Diploma plus Three Certificates for FC, EMI and RCH. Yildiz Sethi
Yildiz is the developer of this diploma and is highly involved in training and development. She has a Master's in Counselling, B. ED. is a hypnotherapist, Educator, Founder of Emotional Mind Integration, RCH and author Ashly Morse
Ashly is an innovative hypnotherapist, psychotherapist and trainer. Boyo Barter
Boyo has many years of experience as a social worker and a range of psychotherapies and educator who is also an experienced Rapid Core Healing practitioner and a shamanic healer.
Training Details
The training is online and so is available to everyone. Diploma Course Outline
The training involved modules for each week. The Modules consist of Videos/s, information sheets. Reading. Tasks. Quizzes. Assignments.
Students work at their own pace to complete the relevant modules for the scheduled online Experiential, Learning, Practicing Components throughout the diploma. The course is a fully online.