Australian Hypnotherapy College – HCA Member Educational Institution
The Academy of Hypnotic Science Welcomes You
Welcome to the Academy of Hypnotic Science (RTO 21332). We are a Registered Training Organisation delivering Nationally Accredited Qualifications in Hypnotherapy. We are Victoria's first, biggest and best, dedicated deliverer of Clinical Hypnotherapy training. Proudly delivering hypnotherapy training and assessment as part of the Stirling Institute of Australia (RTO 21132).
Over more than 30 years, the Academy of Hypnotic Science has earned its reputation as the foremost trainer of Hypnotherapy in Australia. When you choose to train with Academy of Hypnotic Science, not only are you choosing first class training, you are also gaining access to a thorough and continuing professional development program.
Our trainers present the latest, cutting-edge information about Hypnotherapy, presenting new techniques and the favourites, for example Ericksonian Hypnotherapy, Cognitive Behavioral Therapy, Gestalt therapy, Resource Therapy and many more.
When you train at Academy of Hypnotic Science, you're doing much more than buying a qualification – you're investing in a future: your future. The Academy of Hypnotic Science is the only Victorian-based provider of fully accredited Clinical Hypnotherapy training. We offer Government recognised tertiary level education in Clinical Hypnotherapy.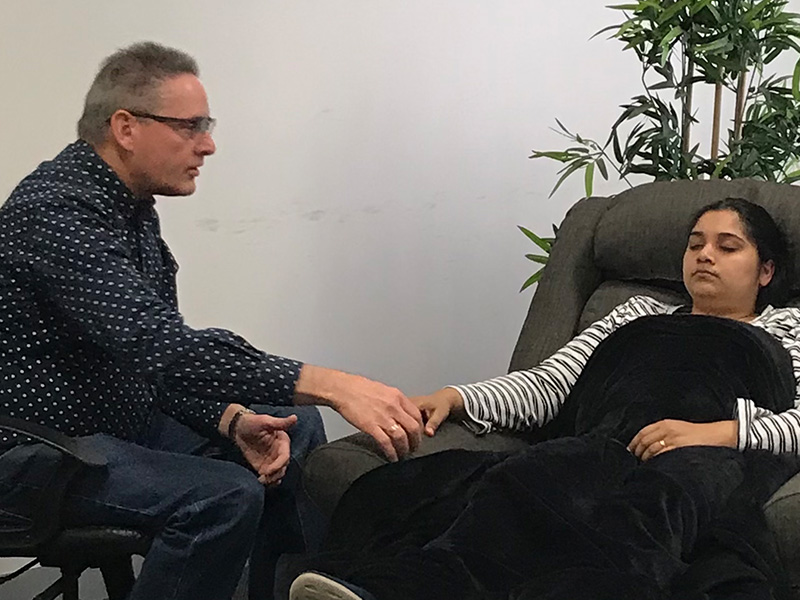 What makes the AHS different?
We're dedicated to your success.
" Studying with the Academy has enabled me to launch and build my own private practice. Now I have a full diary of clients and I'm doing what I've always dreamed of, helping people and making a difference. And I never imagined studying could be so enjoyable!" Jennifer, Melbourne www.senseofself.com.au
Enrol with us and you get all the practice, all the advice, all the information and all the learning you need to become a Clinical Hypnotherapist. We're with you every step of your journey.
You can have confidence in us. Our courses are designed to do two things: first, to share with you the skills, knowledge, experience, and expertise to do great work as a Clinical Hypnotherapist; and second, just as importantly, to share with you the skills, knowledge, experience, and expertise to set up, launch and grow your own private Clinical Hypnotherapy practice, attracting just as many clients as you want to see.
We pride ourselves in the practical element of the training. Putting a client in trance is the easy part. The therapy you use with them is what we show you how to use.
So many opportunities to practice what you're learning! Train with us and you're not only learning the theory – you're constantly putting it into practice, too. You'll see live demonstrations, and then go and practice for yourself, in a safe, structured environment, gently guided, prompted, and encouraged by our expert trainers.
"Studying at the Academy of Hypnotic Science gave me the chance to encounter a diverse range of experience and knowledge within the teaching staff, and figure out what kind of therapist I wanted to be as I went forward in my career. The practical skills and theory that was taught, gave me a good foundation to open my private practice, start seeing clients, and keep working towards sharpening my skills in the areas that I found most interesting and rewarding.

I would highly recommend the Academy to anyone who was interested in practicing hypnotherapy, whether they be a new therapist, new to the field, or building on an existing skillset."
Bianca Skilbeck, Melbourne Dip Clinical Hypnotherapy www.freedomfromfood.com.au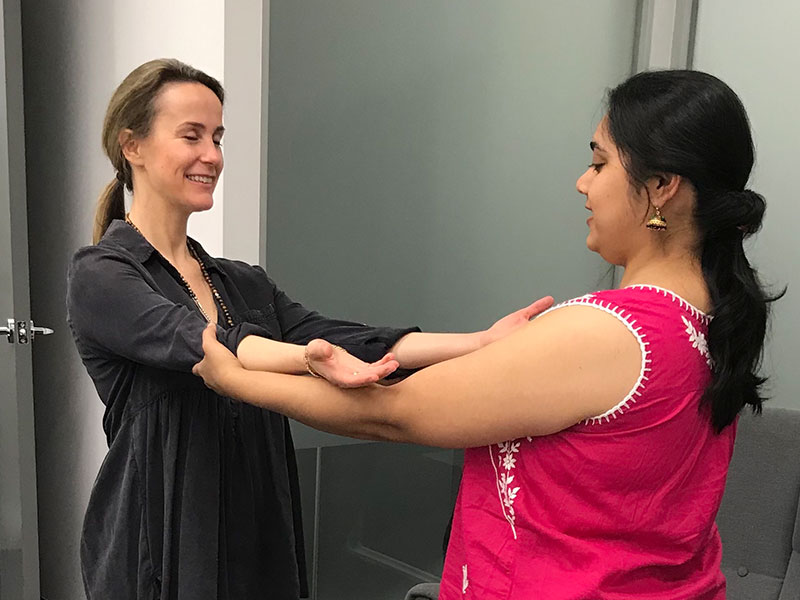 Our Trainers
Want to be the best? Be with the best. Training with us, you get to spend time with some of the most experienced, best Hypnotherapy trainers in Australia. They're specialist experts in their field – and they're great trainers, too, with many, many years sharing their experience and helping people just like you become great therapists, as well as many years of experience seeing thousands of clients. Every single one of them was once just like you, a beginner – and we never forget that. Our courses are constantly updated and revised to respond to student feedback and developments in our profession.
Sara Herring, the Head of the Academy and lead trainer here, is one of Australia's leading hypnotherapists, running a highly successful hypnotherapy practice. Sara has over 35 years of experience in the Therapy Profession dedicating the last 18 years to Hypnotherapy.
Sara holds a Government Diploma in Clinical Hypnotherapy and Counselling, a Masters in Theta Healing, a Masters in NLP, she is a Clinical Supervisor and a Clinical Resource Therapist, a government accredited trainer and assessor, a business coach and she is continuously updating her skills and knowledge to share with the students at the Academy.
We have a variety of trainers at the Academy that offer specialist areas of expertise. Visit our website to meet all our amazing trainers – www.ahs.edu.au.
Our Aim at the Academy Of Hypnotic Science
Our Diploma of Clinical Hypnotherapy is designed to take students from all walks of life, either with or without a health professional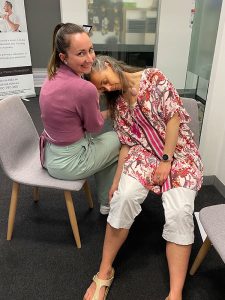 background. We cater for those with the very basics, right up to the level at which you'll be able to launch, establish and grow your own private Clinical Hypnotherapy practice, seeing as few or as many clients as you wish.
You learn how to treat clients with common presenting issues such as weight loss, stopping smoking and conquering phobias and anxiety. And you learn how to treat more complex presenting cases, such as managing pain, assisting with cancer patients, treating addictive behaviour and depression.
You'll also study how to develop a specialist program of your very own, using smoking cessation and weight loss as examples.
It's vital that when you train as a Clinical Hypnotherapist, your qualification has credibility with your clients and within the profession. After all, you're only going to train once, and you want to get it right!
The very first item on your checklist needs to be evidence that your training is government-accredited, and thus has national currency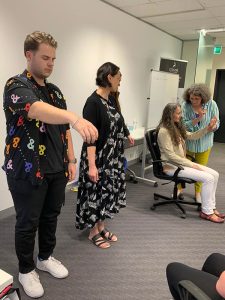 and credibility within the profession. Wherever you choose to study, make sure you see the NATIONALLY RECOGNISED TRAINING triangle.
Because the Academy's courses are government-accredited, when you successfully complete your studies with us you can get Membership to national Clinical Hypnotherapy Professional Associations. In turn, this means you can get insurance to practice, and even your own private healthcare provider number.
As a graduate of the Academy, you're entitled to have your profile and contact details on the Hypnotherapy Council of Australia National Register, the profession's peak body, which represents our profession in discussions with government and of which the Academy is a foundation member.
"If you're looking for new direction in life enrol now. I just completed my Diploma in Clinical Hypnotherapy, best choice I ever made!! A big thank you to all my trainers!!"
Julie Makin, Gippsland, https://gippsch.com.au
Contact us
If you choose the Academy of hypnotic Science, your next step is to call:
0412771612 or 1300 790 265
Email: sara.herring@sia.edu.au
Website: www.ahs.edu.au
Then relax – you're in good hands!
The Academy of Hypnotic Science is founding Education Member of the Hypnotherapy Council of Australia
The Academy of Hypnotic Science is a HCA Educational Member Institution listed on the Australian National Hypnotherapists Register and the Hypnotherapy Council of Australia website.