Genine Raats Clinical Hypnotherapist Gregory Hills
Genine Raats is a clinical hypnotherapist practicing at Ecomindz Clinical Hypnotherapy in Gregory Hills, NSW
Contact Genine Raats Clinical Hypnotherapist
Ecomindz Clinical Hypnotherapy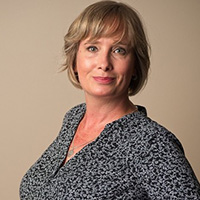 Suite 2107, L2, The hub 31a Lasso Rd
Gregory Hills, NSW 2557
Ph: 02 7906 8415
Email Genine
Website: www.ecomindz.com.au
Association Memberships
Australian Association of Clinical Hypnotherapy and Psychotherapy
International Strategic Psychotherapists Association
Qualifications
Clinical Hypnotherapist
Master NLP Practitioner
NLP Coach
Specialties / Areas of Interest
Clinical Hypnosis
Neuro-linguistic Programming
NLP Coaching
Stress management
Anxiety
Phobias
Smoking Cessation
About Genine Raats' Practice
Ecomindz specializes in Stress and Anxiety related Hypnotherapy.
Ecomindz Clinical Hypnotherapy is based inside the Sport & Health Clinic in the Hub, Gregory Hills making it easily accessible to those who reside around South West Sydney. We operate Monday – Saturday providing 3 days of later available time slots for those who wish to book after work hours.
Ecomindz was formed to assist their clients to overcome challenges and move forward in their lives.
We provide mainly in-clinic but also offer online sessions for those who are unable to attend in person. Therapy is for teenager and adult individuals.
We utilise Clinical Hypnosis, Strategic Psychotherapy as well as Neuro-linguistic programming, counselling and coaching to help you overcome mental health challenges.
Sessions are typically up to 2 hours for the initial session which includes therapy and goal setting, whereafter a treatment plan will be created individually tailored to you.
We do not use any scripts like more traditional forms of Hypnotherapy but rather a strategic, structured and tailored approach.
Genine Raats, the founder and Clinical Hypnotherapist comes form a Corporate leadership background making her approach slightly different with more results-driven, make it happen and driven approach to therapy.
Number of sessions vary from 1-6 sessions on average.
Cash, bank transfer, Eftpos and Afterpay available.