Genine Raats Clinical Hypnotherapist Gregory Hills & 

Harrington Park
Genine Raats is a clinical hypnotherapist practicing at Ecomindz Clinical Hypnotherapy in Gregory Hills & Harrington Park, NSW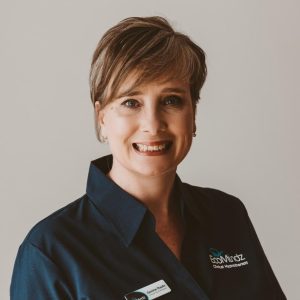 Contact Genine Raats Clinical Hypnotherapist
EcoMindz Clinical Hypnotherapy
Suite 2107, The Hub
31a Lasso Rd
Gregory Hills, NSW 2557
Ph: 02 7906 8415
Website: www.ecomindz.com.au
Association Memberships
Australian Association of Clinical Hypnotherapy and Psychotherapy
International Strategic Psychotherapists Association
Qualifications
Clinical Hypnotherapist
Master NLP Practitioner
NLP Coach
Specialties / Areas of Interest
Anxiety and Panic Attacks

Anger and Stress Management

Chronic Pain Management

Habit Change

Past Trauma
About Genine Raats' Practice
Ecomindz specializes in Hypnosis for anxiety and panic attacks. Everything from past trauma, unhelpful habits, dependencies, chronic pain, excessive blushing, and public speaking.
Ecomindz Clinical Hypnotherapy is based inside the Sport & Health Clinic in the Hub, Gregory Hills making it easily accessible to those who reside around South West Sydney. We operate Monday – Saturday and offer online sessions for those in other states and countries.
Ecomindz was formed to assist their clients from teenagers to adults overcome challenges and move forward in their lives.
They utilise Clinical Hypnosis, Strategic Psychotherapy as well as Neuro-linguistic programming, and coaching to help their clients overcome mental health challenges.
Consultations are typically 90-120mins for the initial session which includes therapy and goal setting, whereafter a treatment plan will be created individually tailored to you. Follow-up consultations are 60mins.
We offer a modern form of Hypnotherapy and a strategic, structured, and tailored approach.
Genine Raats, the founder of EcoMindz Clinical Hypnotherapy, and Clinical Hypnotherapist brings a results-driven approach to therapy that is both strategic and goal-oriented so her clients get results.
Number of sessions vary from 1-6 sessions on average.
Cash, bank transfer, Eftpos, and Afterpay are available methods of payment.
NDIS plan-managed and self-managed plans.
Genine Raats is a clinical hypnotherapist practicing at Ecomindz Clinical Hypnotherapy in Gregory Hills, NSW.
The Hypnotherapy Council of Australia is the profession's recognised Peak Body in Australia.