Katina Gleeson Clinical Hypnotherapist Hawthorne
Katina Gleeson is a clinical hypnotherapist practicing at Focus Hypnotherapy in Hawthorne, QLD
Contact Katina Gleeson Clinical Hypnotherapist Hawthorne
Focus Hypnotherapy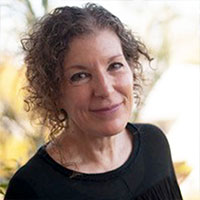 Vive Clinic 36 Riding Road
Hawthorne, QLD 4171
Ph: 0415 480 804
Email Katina
Website: focushypnotherapy.com.au
Also practicing at
Brisbane Hypnosis Clinic – New Farm Hypnotherapy,
884 Brunswick Street
New Farm 4005
Association Memberships
Guild of Australian Hypnotherapists (GoAH)
Qualifications
Mental Health Accredited Social Worker
Bachelor of BSocWk
Diploma of Clinical Hypnotherapy DipCHyp
Master Practitioner NLP
MBTI® Qualified Practitioner
Specialties / Areas of Interest
Relief from anxiety and panic attacks
Overcoming phobias
Fear of public speaking
Changing unwanted habits into beneficial habits
Weight Management
Pain management
Hypnosis for physical symptoms such as irritable bowel syndrome, skin conditions and other conditions where there is no physiological cause
Working with children with the issues identified above and also enuresis
Clinical supervision
Facilitation of professional workshops
About Katina Gleeson's Practice
I am passionate about working with people to achieve their best personally and professionally.
I have a powerful belief in people's ability to make positive changes in their lives.
My diverse career background as a mental health accredited social worker, hypnotherapy and counseling educator and clinical hypnotherapist has definitely influenced my holistic therapeutic approach.
Through my experiences I came to the realisation that all long lasting change happens at the unconscious level – and with this realisation began my conscious fascination with the unconscious.
My journey with utilizing the resources of the unconscious mind began with me becoming a Myers-Briggs Type Indicator® (MBTI®) practitioner – this being based on Carl Jung's work. I then qualified as a master practitioner of Neuro-Linguistic Programming (NLP) and clinical hypnotherapist.
I am passionate about my practice and derive enormous satisfaction from working with people to create a better quality of life. I have been excited to see the positive, long lasting and meaningful changes that people have been able to achieve. I am committed to providing a high standard of hypnotherapy, psychotherapy and counselling services.
To facilitate this process, I offer a therapeutic environment that is empathic, non-judgmental and person focused. I am also committed to the principles of the strengths based approach which values respect, collaboration, inclusion, transparency and sharing – principles I consider essential as they reflect a belief in people and their potential.
Working with children is a significant area of my work. One of the key considerations I have when working with children is to ensure that the issue the parent is contacting me about is also an concern for the child.
I am the author of a book Neurocounselling: Using modern counselling skills and neuroplasticity to achieve life-changing results. The book is a synthesis of my teaching and clinical experience and forms the foundation for a series of workshops which have the Australian Hypnotherapists Association (AHA) continuing professional development recognition.
I also develop and facilitate workshop programs to meet the specific needs of the relevant groups. The workshops have been about neuroscience and the practical application of neuroscience and counselling concepts to develop communication skills, self-care and care of others.
I also provide clinical supervision to hypnotherapists and therapists from other practice modalities.