Harry Venner Clinical Hypnotherapist Littlehampton SA
Harry Venner is a clinical hypnotherapist practicing at Adelaide Hills Hypnotherapy in Littlehampton, SA 5250
Contact Harry Venner Clinical Hypnotherapist Littlehampton
Adelaide Hills Hypnotherapy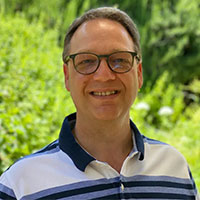 19 Monks Avenue
Littlehampton, SA 5250
Ph: 0491 631 945
Email Harry
Website: adelaidehillshypnotherapy.com.au
also practicing at
93 Main Street
Normanville, SA 5204
Association Memberships
Guild of Australian Hypnotherapists (GoAH)
Qualifications
Diploma in Hypno- Psychotherapy
Specialties / Areas of Interest
Treatment of stress, anxiety, depression, trauma & PTSD, phobias, support for the management of medical treatments including support with managing chronic fatigue and enhanced performance
Relationship counselling; relationship therapy to strengthen and enhance relationships
About Harry Venner's Practice
Having trained with the Institute of Clinical Hypnotherapy & Psychotherapy (ICHP), Harry and Bettina Venner are sharing the healing benefits of hypnotherapy and psychotherapy with the wider Mount Barker community in the Adelaide Hills and in Adelaide.
Hypnosis is a natural, drug free and powerful way of healing, dealing with problems and providing a rapid, personalised and permanent solution to many mental and physical health issues.
Harry is available for consultations in Littlehampton and Glen Osmond, and Bettina consults part-time in Littlehampton.
Besides hypnotherapy and psychotherapy qualifications, Harry has degrees in Social Work and Commerce.
At Adelaide Hills Hypnotherapy, we offer a client centred approach that supports you to achieve your goals rapidly and effectively, with lasting positive change. We draw on a range of hypnotherapy and psychotherapy techniques tailored to your needs.
Contact us for help with couples counselling and strengthening your relationships, building confidence, managing stress, anxiety and depression, overcoming trauma and post-traumatic stress disorder (PTSD), overcoming fears and phobias (including needle phobia), enhancing your performance and controlling habits, including stopping smoking and weight loss. We provide gut-directed hypnotherapy for managing irritable bowel syndrome (IBS) as well as hypnosis for managing chronic pain such as arthritis and fibromyalgia.
We also offer Life Coaching for Enhanced Personal Resilience and Wellbeing – a structured program developed by the Institute for Clinical Hypnotherapy and Psychotherapy (ICHP) for learning, optimising, transforming and understanding the self, leading to more resilience and enhancing your wellbeing.