Pamela Course Clinical Hypnotherapist Melton South  
Pamela Course is a clinical hypnotherapist practicing Inspired for Success Hypnotherapy Melton South, VIC.
Contact Pamela Course Clinical Hypnotherapist Melton South
Inspired for Success Hypnotherapy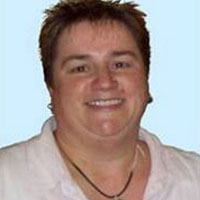 Bennett Street,
Melton South VIC 3338
Email Pamela
Website: inspiredforsuccesshypnotherapy.com.au
Association Memberships
Australian Association of Clinical Hypnotherapy and Psychotherapy
Qualifications
Diploma of Applied Clinical Hypnotherapy
Certified NLP Master Practitioner
Virtual Gastric Band Practitioner
Accredited Clinical Supervisor
Specialties / Areas of Interest
Anxiety / Panic attacks
Smoking Cessation
Weight Reduction
Grief
Trauma
Belief change work
Confidence Building
Past Life Regression
About Pamela Course's Practice
Pamela has an immense passion for her work as a hypnotherapist and NLP practitioner. This is due to the powerful changes the use of these tools can bring about to individuals in a healing capacity. She has truly experienced and seen life changing results.
Her practice is based in Melton South and services are available by appointment only, either face to face or remotely via Zoom. Through her work she is committed to helping empower people to make positive changes in their lives by assisting them to release old habits, beliefs or past trauma so that they are free to move forward and live their best lives.
She loves to inspire others and has been working with individuals in a variety of roles including as a trainer, motivator, and therapist for over ten years.
Hypnotherapy can assist you to access the hidden resources within allowing you to release what is holding you back and make quick, effective, and permanent change.
Here at Inspired for Success we are committed to helping you release that which has been holding you back and harness your inner resources so you can create the life you want.