Julie Makin Clinical Hypnotherapist Neerim South
Julie Makin is a clinical hypnotherapist practicing at Gippsland Counselling & Hypnotherapy in Neerim South Gippsland, VIC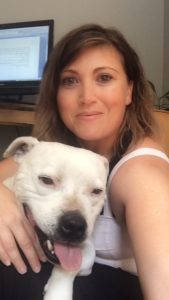 Contact Julie Makin Clinical Hypnotherapist
Gippsland Counselling & Hypnotherapy
Neerim South, VIC 3831
Ph: 0457 828 857
Email Julie
Website: gippsch.com.au
Association Memberships
Australian Association of Clinical Hypnotherapy and Psychotherapy
Qualifications
Diploma Clinical Hypnotherapy (Government accredited)
Polyvagal Informed Therapist
NLP Practitioner
Resource Therapist Trainer
Theta Healing Advanced
Specialties / Areas of Interest
Overcome anxiety and panic attacks
Overcome Social Anxiety
Stress reduction
Overcome emotional eating cycles
Relief from Sugar Addiction
Weight Loss
Gut Health
Collagen Loading
About Julie Makin's Practice
Professional Clinical Member AACHP
Clinic Hypnotherapist
Work Online & in our Boutique Country Town of Neerim South
Welcome to Gippsland Counselling & Hypnotherapy, where we specialise in helping individuals overcome various challenges, including anxiety, panic attacks, social anxiety, emotional eating, sugar addiction, withdrawals, and cravings. As an Accredited Hypnotherapist, I understand these struggles firsthand.
My own journey with anxiety has been transformative. I vividly recall a time when I felt so unsafe during a dinner with friends that my body trembled as I tried to pick up a glass of water. However, through hypnotherapy and self-discovery, I've been able to overcome this feeling of unease. While I no longer experience it myself, I've become more attuned to recognizing it in others.
Weight loss was another significant aspect of my personal experience. As my body went through hormonal changes during peri-menopause, I was unaware that it could impact my weight. Doctors advised me that maintaining my weight with patches was the best I could hope for. Through determination and the right approach, I managed to shed over 10kg, defying expectations and feeling healthier and happier than ever before.
At Gippsland Counselling & Hypnotherapy, we strongly believe in empowering individuals to achieve positive change and break free from limiting beliefs. Recently, we've formed a valuable partnership with LTLA (Learn to Live Again), enabling us to offer transformative programs focusing on weight loss, gut health, and collagen loading. This powerful collaboration aims to support mind-body transformation, allowing individuals to achieve holistic well-being. Our comprehensive approach combines hypnotherapy, counselling, and specialised programs, addressing not only emotional and mental aspects but also the physical well-being of our clients. Together, we are committed to empowering individuals on their journey towards a healthier and happier life.
If you're ready to embark on a journey of healing and transformation, we're here to guide you every step of the way. Let's work together to create a future filled with confidence, peace, and overall well-being. Reach out today, and let's begin your transformational process together.