Glenys Brooks Clinical Hypnotherapist 

Nuriootpa, SA
Glenys Brooks is a clinical hypnotherapist practicing at Barossa Hypnotherapy in Nuriootpa, SA.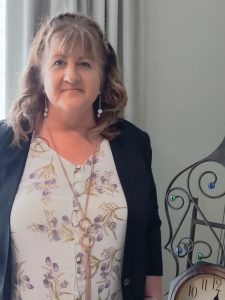 Contact Glenys Brooks Clinical Hypnotherapist
Barossa Hypnotherapy
Nuriootpa, SA 5355
Ph:0404 892 845
Email Glenys Brooks
Website: –
Association Memberships
International Strategic Psychotherapists Association (ISPA)
Qualifications
Diploma of Clinical Hypnotherapy

Diploma Strategic Psychotherapist

Master of NLP

Certificate IBS Management
Specialties / Areas of Interest
Pain Management & Elimination

Anxiety

Stress

Fears & Phobias

Sexual Dysfunctions

Smoking Cessation

Insomnia

Addictive / Compulsive Behaviours
About Glenys Brooks' Practice
Glenys is a Clinical Hypnotherapist, a Strategic Psychotherapist and a Master of NLP. (Nero linguistic programming).
Glenys is the founder of Barossa Hypnotherapy which has been operating since 2017 in Nuriootpa, and is located in the beautiful Barossa Valley in South Australia.
Highly aware of the healing benefits of hypnotherapy and psychotherapy from both a personal and professional perspective, Glenys wants to reach as many clients as possible and so offers both face to face sessions and the option of having online sessions (using zoom) which is available throughout Australia and the world.
Hypnosis is a highly focused state of awareness and heightened suggestibility. It is this suggestibility that enables us to bypass the conscious mind and talk to the subconscious to reduce or eliminate your issues and make you aware of your chosen solutions on a conscious level.
Hypnotherapy can help with pain reduction/elimination, anxiety, stress, phobias, smoking sensation, compulsions and more.
It is a natural,  drug free, powerful way of healing, giving you fast, chosen changes, to many mental and physical issues through way of behavioural change.
Glenys is on the referral lists of preferred practitioners with allied health professionals such as doctors, dentists and physiotherapists and can work closely with your other health practitioners thus giving you a completely wholistic treatment.
       
Lynne Smith recommends Why Weight – Boot Camp: "A great opportunity to work through a challenge with other like minded participants working for a personal goal. Also being online & in your own comfort zone made it even easier and new fresh ideas & suggestions that worked for me. Well done Glenys 👍"
 
BEVERLY
A big shout out to all the smokers out there that have tried to quit smoking without success. After smoking for 30+ years I can actually say, "I am now A NON-SMOKER", something I never thought I would ever be able to say. Over the years I have tried the patches, tablets and other ideas with no success. It's so easy to reach for a cigarette every time. A friend of mine suggested Hypnotherapy. I decided I may as well give it a go as I had nothing to lose, not that I really believed in that sort of treatment, but hey…why not try?
I made an appointment with Barossa Hypnotherapy and have not looked back. Thanks so much to Glenys. She was so easy to talk to and the process was so relaxing and so rewarding. After the session you feel like you could conquer the world. You have so much more energy and actually feel good about yourself. Mind you, I still love the smell of fresh smoke but the stale smoke smell on people's clothes etc isn't nice at all…. and to think I was one of those smelly people for so many years.
So, if you wish to quit smoking and even if you aren't a believer in alternative therapies (like I wasn't), give Glenys at Barossa Hypnotherapy a call and make that appointment. I highly recommend Glenys.