Gregory Clinical Hypnotherapist Sunnybank Hills
Gregory is a clinical hypnotherapist practicing at Gregory Hypnotherapy in Sunnybank Hills, QLD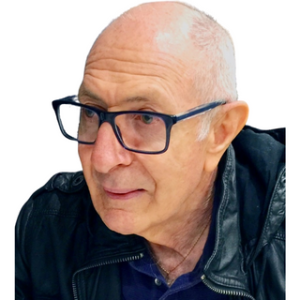 Contact Gregory Clinical Hypnotherapist
Gregory Hypnotherapy
Sunnybank Hills, QLD 4109
Ph: 07 3273 5657 / 0418 766 811
Email Gregory
Website: www.gregoryhypnotherapy.com
Association Memberships
Guild of Australian Hypnotherapists (GoAH)
Qualifications
Clinical Hypnotherapist Dip.Clin.Hyp.
Specialties / Areas of Interest
Weight loss
Stop smoking
Stress Anxiety relief
Habits such as nail biting, alcohol, gambling, restless etc
Fears Phobias
Social phobia
Shy bladder
Emotional and Relationship problems with partner
Nerves
Insomnia and Sleep difficulties
Worrying obsessive dwelling
Business coaching and personal counselling
About Gregory's Practice
I opened my first Hypnosis Clinic in Randwick Sydney 1967. Over 50 years ago. Sunnybank Hills Brisbane since 2004
Do you need to change, remove a habit, overcome a fear or emotional block?
Do you need expert guidance and confidential help with a personal issue?
Are you just frustrated or angry or stressed out?
Having trouble "finding yourself" again and getting back to how you were before?
Lacking motivation or procrastinating about losing weight, sticking to your diet, getting fit and healthy again?
Then you are possibly one of thousands I have helped before.
I pride myself in being passionate about what I do and outcomes for my Clients.
If you think you are a good reliable Client and willing to take action on your dreams, we can work together.
When you see me for Hypnosis, Counselling, Hypnotherapy, b, NLP or any other type of Therapy, you will be Treated professionally. My approach is "Whatever the Client wants, they should get it"
You come first. This is a simple philosophy which makes sense to my Clients.
If it's within my power to help you cope better, sleep better, achieve greater success, have higher levels of self control, improve your life, let's do it.
Contact me through text, phone, email or browse my site for more info. and FAQ's.
Hypnosis has been around for hundreds probably thousands of years.
However many people have pre conceived ideas gained from movies and even cartoons. Clinical Hypnotherapy is very different. It is a legitimate and proven therapy which many Doctors now suggest to their patients. Ask your Doctor, check around the internet to remove any doubts. If you've tried everything else and are ready to explore the power of your own Mind, then please take the next step.
One small step could change your life.
Gregory Hypnotherapy at Sunnybank Hills Qld 4109 Easy street parking outside our office. Full address given when booking.
Gregory, Clinical Hypnotherapist Sunnybank Hills is an Accredited HCA Hypnotherapist listed on the Australian National Hypnotherapists Register