Astrid Ritenis Clinical Hypnotherapist West Melbourne
Astrid Ritenis is a clinical hypnotherapist practicing at Energy Healing Melbourne in West Melbourne in West Melbourne, VIC
Specialising in Clinical Hypnosis and Energy Healing.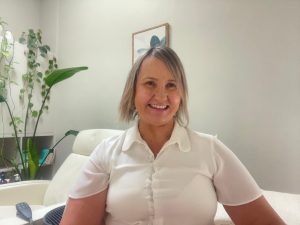 Contact Astrid Ritenis Clinical Hypnotherapist
Energy Healing Melbourne
Room 1 , Level 2 , 285 Victoria Street
West Melbourne, VIC 3003
Ph: 0417 419 681
Email Astrid
Website: energyhealingmelbourne.com.au
Association Memberships
Australian Association of Clinical Hypnotherapy & Psychotherapy
Qualifications
Clinical Hypnotherapist
Energy Therapist
EFT
Ego State Therapist
Psychotherapist
Specialties / Areas of Interest
Anxiety
Depression
Panic Attacks
Gastric Band
Addictions
PTSD
Smoking
Food cravings
Grief
Narcissistic Abuse
Domestic Violence
Adrenal fatigue , Fibromyalgia and CFS
About Astrid Ritenis' Practice
I am a highly experienced clinical hypnotherapist with over 20 years of professional expertise in the field. Energy Healing Melbourne aims to empower our clients by, guiding them through their healing process, and support them in reclaiming their lives. Through a combination of therapeutic techniques and hypnosis, participants will learn valuable strategies to break free from toxic cycles, restore their sense of self-worth, and cultivate a life filled with healing, growth, and empowerment.