ICHP Australia HCA Member Educational Institution
ICHP Australia recognises the promotion and maintenance of health as a major social investment and challenge. We seek to contribute to the education of people in the community through accredited training programs focused on Mental Health and Personal Wellbeing and Resilience in the face of adversity.
ICHP Australia exists to promote widespread personal empowerment through therapeutic techniques, and to promote the training of its members and education for the general public.
The Institute is aware that all forms of psychotherapy, psychology and counselling owe their origins to the pioneering work of the founders of modern Hypnotherapy. Therefore, the vision of the great pioneers of mental physical health not only informs our guiding principle but challenges and motivates us to continue to continue to develop the work further and promote its widespread use in the community.
What will ICHP Australia Courses Give You?
Entry to face-to-face Clinical practice in Australia via the internationally recognised base-grade International Diploma in Clinical Hypnotherapy
A guarantee of on-going Clinical support and Clinical Supervision wherever you are located
Continuing professional development in two domains; Mental Health and personal Resilience/Wellbeing.
An opportunity to undertake Clinical sessions internationally via ZOOM or equivalent if you so desire.
Who Is ICHP?
In 1979 the ICHP Eire founded the first ethical Hypnotherapy-Psychotherapy Organisation in Ireland and has built an enviable reputation of ethical standards and practice in training and producing graduates of the highest order, capable of delivering mental and physical health therapies both nationally and internationally.
ICHP Australia
As a subsidiary of ICHP, which is located in Europe, we are part of an internationally recognized Training and Accreditation Institute in Hypno-psychotherapy and Hypno-analysis.
ICHP Australia is one of 5 international schools headquartered in Europe and with a very high reputation worldwide. ICHP worldwide has trained thousands of practicing Clinical Hypnotherapist-psychotherapists.
ICHP Australia operates under a strict code of practice (consistent with the Australian COAG code) and is licensed to the HQ organization. Since the ICHP HQ is a Member of the General Standards Council in Britain (which represents some 90 organizations) you can, with an ICHP qualification, practice virtually anywhere in Europe and beyond.
ICHP Australia is a major entry point for the Clinical practice of Therapeutic Hypnosis in all states in Australia and Internationally (UK, Ireland, Europe, Canada, NZ, Dubai, Mexico, Thailand, Philippines, Taiwan, Indonesia).
We are a leading school in Australia and S.E. Asia and also teach Professionals (GPs, Clinical Psychologists, Social workers, Mental Health nurses, Counsellors etc) in all health disciplines, the science of Therapeutic Hypnosis.
Our Guiding Principles
To develop and deliver affordable quality programmes courses that are responsive to the needs of both students and the caring and helping professions.
To teach all relevant health providers both the practice and benefits of Clinical Hypnotherapy-Psychotherapy.
Build a community of skilled caring professionals which is person/client centred and accessible to people who are in need of assistance with mental, physical, spiritual and emotional problems.
To integrate Hypnotherapy-Psychotherapy into the Medical model of health.
To support students and graduates with up to date new research in the field of Hypno-psychotherapy, clinical supervision and continuous education programmes e.g. lectures, workshops in mental health, wellbeing and resilience.
What Do We Teach?
We teach the Clinical use of Therapeutic Hypnosis, Hypno-psychotherapy and Hypno-analysis. From Foundation Diploma through to Postgraduate Masters level.
Hypno-analysis is the most powerful form of Therapeutic Hypnosis and has the tools (including the proprietary BCHAPS) to search for the "story behind the story", that is the source of many deep-seated issues.
We use a vast array of tools supported by both direct and indirect (Ericksonian) verbal suggestion and a number of established Psychotherapies including NLP.
We also teach POSITIVE PSYCHOTHERAPY, the application of Hypno-psychotherapy and Self Hypnosis in promoting Personal Resilience and Wellbeing in the face of adversity (the LOTUS program).
Our 5 Courses
Our courses are blended, with home online study, interactive online zoom support classes and intensive face-to face practicals for optimum learning.
We teach 5 courses worldwide encompassing Volumes of learning and content with equivalence to the requirements of Levels 4, 5, 6 and 7 of the Australian Qualifications Framework as indicated in the schematic below.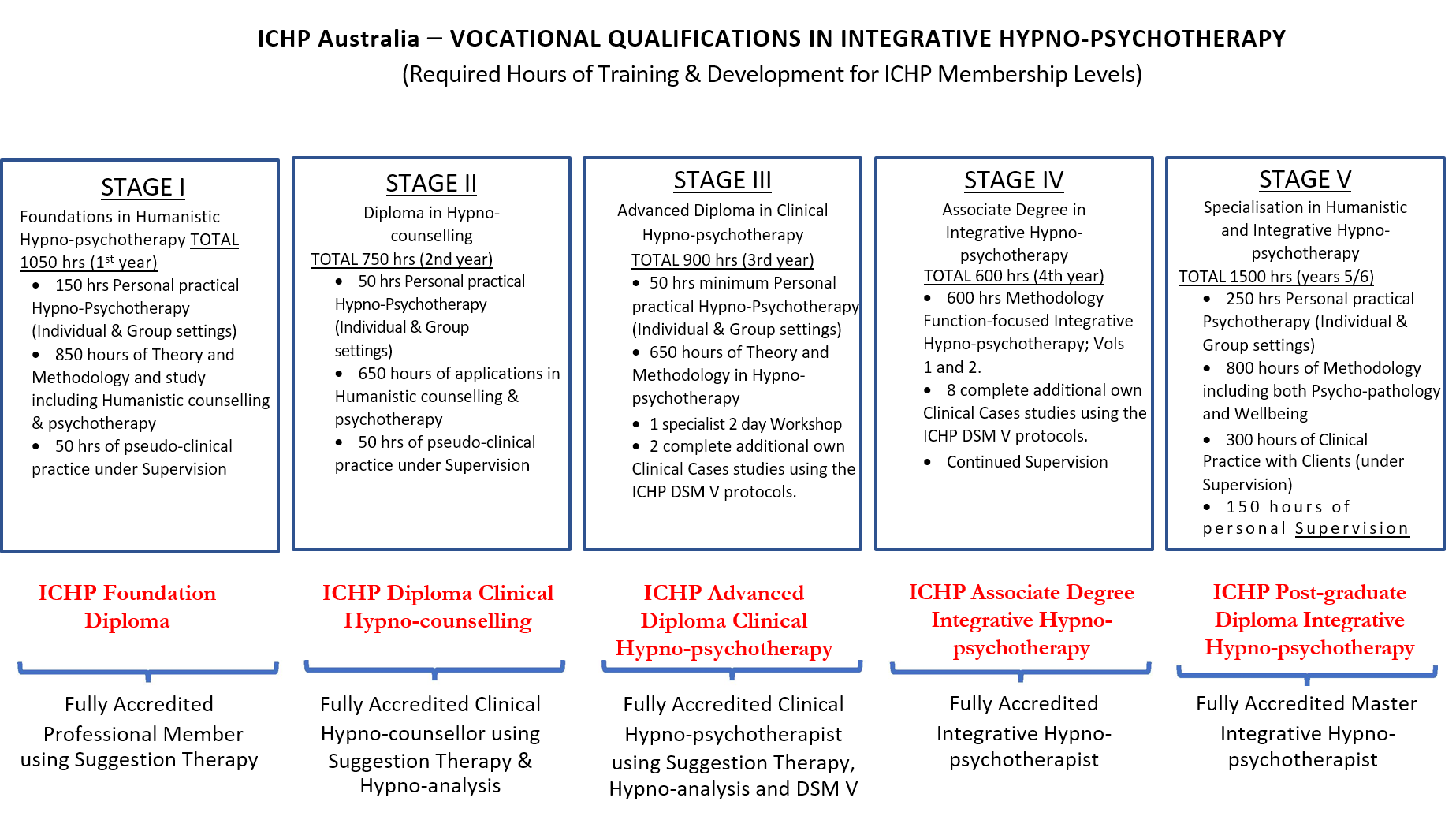 Validation of Course Material
Our courses are taught by Clinical Professionals with Post-graduate qualifications in Hypnotherapy and Psychotherapy, underpinning qualifications of Health counselling and more than 40 years of Clinical experience.
We offer the community we serve truly validated tools of therapeutic Hypnosis, which they are asked to give consent to be treated with.
We operate within a treatment framework developed and validated over 7 years and 8000 Clinical sessions in a Division of General Practice in S.E. South Australia, audited and reported to Government.
Ongoing Support for Students and Graduates
We have accredited Clinical Supervisors and a number of State Mentors and a peer support system to assist you.
We provide on-going business support in establishing a Clinic and in marketing services, as well as Clinical Supervision and support whilst practicing.
ICHP Eire – Director of the Institute of Clinical Hypnotherapy & Psychotherapy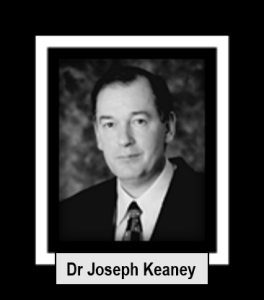 Dr Joseph Keaney Ph.D., D.Clin.Hyp., D.Psych., BA.
ICHP Australia – Director of studies and Principal Lecturers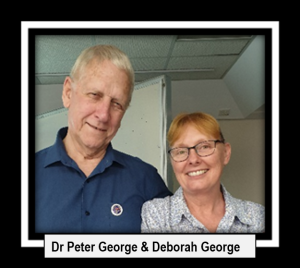 Dr. Peter George Ed. D.Clin.Hypn.Psych.,MSc.,Grad.Dip.Health Counselling., B.App.Sci (Hons)., Dip.Training.Assessment.,Supervisor./raining.Analyst.ICHP., MICHP., CMAHA-CMO713573. HCA Reg.
Deborah George M.Clin.Hypn.Psych.Cert.Health. Counselling.Supervisor/.Training.Analyst.ICHP and AHA. ,MICHP.,CMAHA-CMO0909358., HCA Reg.
ICHP Australia- Trainer and Mentor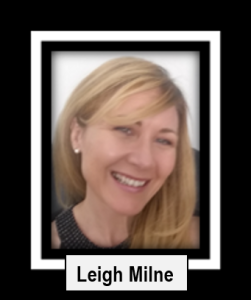 Leigh Milne: Senior Lecturer and Clinical Supervisor ICHP (Australia)
Bachelor of Arts Psychology, Graduate Diploma Psychology Adv. Dip. Clin. Hypno-Psychotherapy & Dip. Hypno-Analysis and Past Life Regression.
ICHP Australia- Trainers and Mentors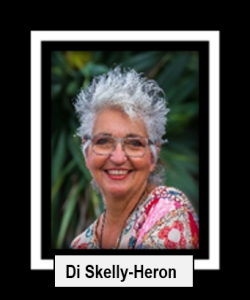 Di Skelly-Heron: Trainer and Mentor ICHP (Australia)
Advanced Diploma in Hypno- Psychotherapy. Cert IV Training & Assessment.
Author of 5 books on healthy plant based lifestyles, a Clinical Psychotherapist, Art Teacher and Therapist, Nutritionist, Visual Artist, and Illustrator of many books.
ICHP Australia- Trainers and Mentors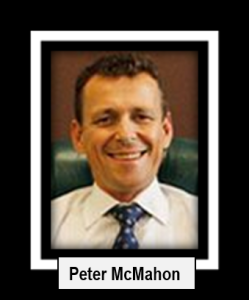 Peter McMahon: Mentor and Clinical Supervisor ICHP (Australia)
Advanced Diploma in Clinical Hypnotherapy and Psychotherapy. Integrative Hypnosis, Mindfulness. Hypno-Analysis. Analytical Psychotherapy & Enhanced Cognitive Behavioural Therapy.