Sarah Chopra is a Clinical Hypnotherapist and Strategic Psychotherapist.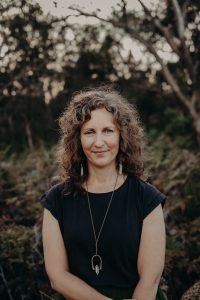 Contact Sarah Chopra
North Perth 6006
Ph:0405714432
Email Sarah Chopra
Website: www.sarahchopra.com
Association Memberships
Primary Association Membership: Guild of Australian Hypnotherapists
Association Membership Level: Professional
Association Membership Number:2023065
Qualifications
Diploma of Hypnotherapy and Strategic Psychotherapy
BHSc. (Comp. med.)
Adv. Dip. Nat.
Trauma Centre of Trauma Sensitive Yoga (TCTSY) Facilitator
Meditation Teacher Certification
Specialties / Areas of Interest
Gut-directed hypnotherapy
Anxiety
Pain
Women's health- reproductive, hormonal, urinary health
Children & Teens
Addictions
Body Image
About Sarah's Practice
I support and empower women, children, and teens in their cycles of life. I believe that our needs and demands can fluctuate during our life. Your resources, health, family relationships, internal beliefs, and external demands can influence your nervous system and how you're able to respond to these requirements daily.
I am here for you and your family to lighten the load….