Mia Dalessandro The Road Hypnotherapy & Health Services
Mia Dalessandro is a Clinical Hypnotherapist and Strategic Psychotherapist.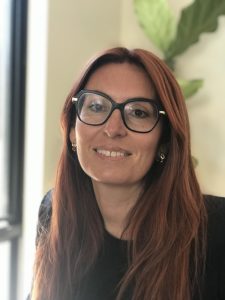 Contact Mia Dalessandro
The Road Hypnotherapy & Health Services
19a Gibson Street Beaconsfield
WA 6162 Australia
Ph: 0426564950
Email Mia Dalessandro
Website: https://www.theroadhypno.com.au/
Association Memberships
International Strategic Psychotherapists Association
Association Membership Level: Professional
Association Membership Number: 133
Qualifications
10791NAT Diploma of Clinical Hypnosis and Strategic Psychotherapy
Specialties / Areas of Interest
Pain Management
Gut Directed Hypnotherapy
Anxiety
Behavioural Change
Self Esteem 
About Mia' Practice
Committed to providing people with the tools to strive and thrive.
If you're struggling to get out of first gear and are being held back by low self-esteem, pain or anxiety, we're here to help.