Bettina Venner Clinical Hypnotherapist Littlehampton
Bettina Venner is a clinical hypnotherapist practicing at Adelaide Hills Hypnotherapy in Littlehampton SA 5250
Contact Bettina Venner Clinical Hypnotherapist Littlehampton
Adelaide Hills Hypnotherapy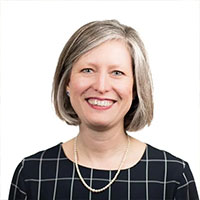 Littlehampton, SA 5250
Ph: 0410 276 327
Email Bettina
Website: adelaidehillshypnotherapy.com.au
Association Memberships
Guild of Australian Hypnotherapists (GoAH)
Qualifications
Advanced Diploma in Clinical Hypnotherapy and Psychotherapy (ICHP)
Diploma of Hypno-Counselling (ICHP)
Foundation Certificate in Hypno-Psychotherapy (ICHP)
Specialties / Areas of Interest
Treatment for stress, anxiety and depression Building confidence, enhanced performance, public speaking Support for medical treatments including needle phobia, pain management and preparation for childbirth
About Bettina Venner's Practice
Clinical Hypnotherapist Littlehampton
Having trained with the Institute of Clinical Hypnotherapy & Psychotherapy (ICHP), Harry and Bettina Venner are sharing the healing benefits of hypnotherapy and psychotherapy with the wider Mount Barker community in the Adelaide Hills and in Adelaide.
Hypnosis is a natural, drug free and powerful way of healing, dealing with problems and providing a rapid, personalised and permanent solution to many mental and physical health issues.
Harry is available for consultations in Littlehampton and Glen Osmond, and Bettina consults part-time in Littlehampton.
Besides hypnotherapy and psychotherapy qualifications, Bettina has degrees in Chemical Engineering and Commerce. She started her career as a chemical engineer in South Africa and has worked in industry and government roles, including engineering design, production planning, environmental regulation, policy and economic development.
At Adelaide Hills Hypnotherapy, we offer a client centred approach that supports you to achieve your goals rapidly and effectively, with lasting positive change. We draw on a range of hypnotherapy and psychotherapy techniques tailored to your needs.
Contact us for help with building confidence, managing stress, anxiety and depression, overcoming trauma and post-traumatic stress disorder (PTSD), overcoming fears and phobias (including needle phobia), enhancing your performance and controlling habits, including stopping smoking and weight loss. We provide gut-directed hypnotherapy for managing irritable bowel syndrome (IBS) as well as hypnosis for managing chronic pain such as arthritis and fibromyalgia.
We also offer the ICHP Lotus Program for Enhanced Personal Resilience and Wellbeing – a structured program developed by the Institute for Clinical Hypnotherapy and Psychotherapy (ICHP) for learning, optimising, transforming and understanding the self, leading to more resilience and enhancing your wellbeing.